Acronis Cyber Infrastructure

Scale-out, cost-efficient and multi-purpose solution for the edge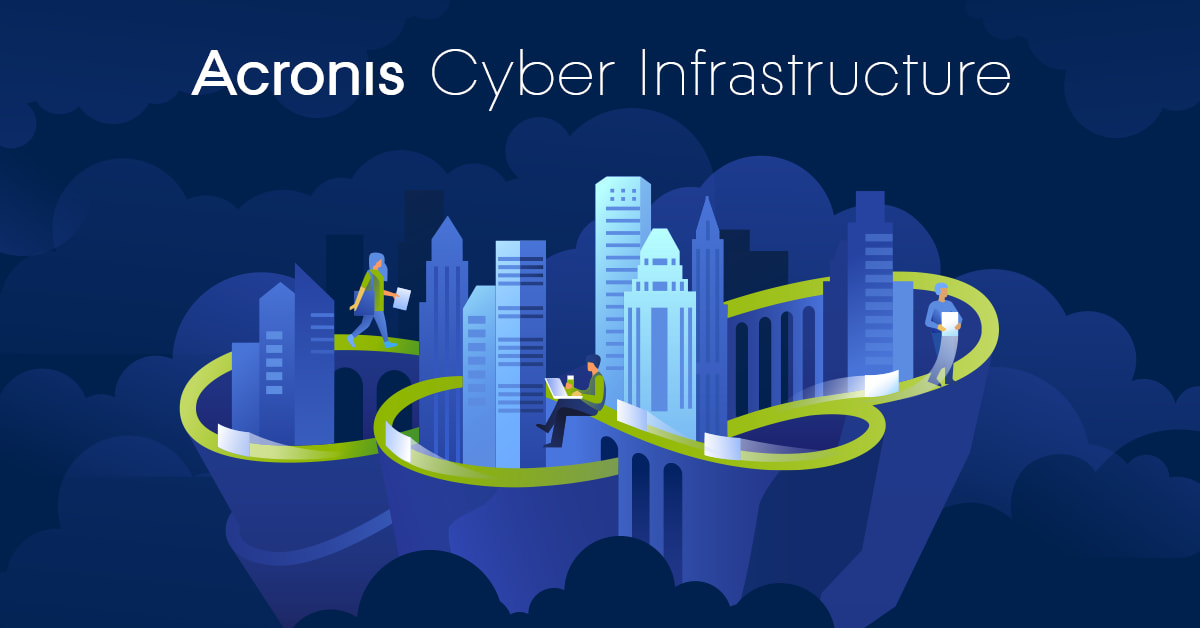 Acronis Products
Acronis Cyber Infrastructure
Acronis Cyber Infrastructure Subscription License 10 TB, 4 Year
#SCPBEKLOS11
Our Price: $4,799.00
Acronis Cyber Infrastructure Subscription License 10 TB, 5 Year
#SCPBEJLOS11
Our Price: $5,549.00
Acronis Cyber Infrastructure Perpetual License 10 TB incl. 1 Year Maintenance
#SCPBLPLOS11
Our Price: $3,329.40
Acronis Cyber Infrastructure Maintenance License 10 TB, 1 Year
#SCPBMPLOS11
Our Price: $554.90
Click here to jump to more pricing!
Overview:
Acronis Cyber Infrastructure
Cover all use-cases and scenarios with one solution. Acronis unites software-defined compute, network and storage in a single, scalable product. You can work with a trusted solution that's been optimized to work with Acronis Cyber Cloud's suite of products. Deployed at Acronis data centers worldwide, Acronis Cyber Infrastructure stores more than 200+ PB of data that's been backed up from more than 125,000 servers, PCs and mobile devices.
---
Businesses Expect More
Cost-efficient
Leverage a solution that fits any business model. Acronis separates the software from the hardware and offers flexible licensing, including a pay-as-you-go model. Minimize IT's workload with an efficient, easy to manage and maintain solution.
Easy-to-use
Ensure that systems are up and running smoothly and troubleshoot problems before they impact end-users or third-party systems. Built-in management and monitoring tools like pre-integrated Prometheus engine and pre-configured Grafana dashboards make it easy.
Secure
Solve data integrity issues and be sure your data is secure with integrated Acronis CloudRAID. Acronis also encrypts data at rest using AES-256-bit encryption and incorporates Acronis Notary with blockchain technology to verify that data is authentic.
---
Usage Scenarios

Software-Defined Infrastructure
Build a private or public cloud to address the most demanding use-cases for cloud services today. A combination of high-performance compute, universal software-defined storage and flexible networking allows you to grow the business without complexity concerns.

Archive Storage
Keep Acronis Cyber Backup Cloud and Acronis Cyber Backup data secure anywhere – on-premises and in public clouds, like Google Cloud, Amazon Web Services (AWS) and Microsoft Azure, or on Network Attached Storage (NAS). You can also replicate data to another data center.

File Storage
Experience exceptional performance even for partial-file updates. Acronis Cyber Infrastructure is optimized to support Network File Systems (NFS), plus you can use Kerberos and Lightweight Directory Access Protocol (LDAP) to control your permissions.

Object Storage
Develop your own AWS S3-compatible cloud storage for applications and cloud services. You'll gain unlimited scalability to billions of objects. Acronis Cyber Infrastructure ensures the easiest, most efficient and secure option for Acronis Files Cloud.

High-performance Storage
Depend on fast block storage for high-performance tasks with Acronis Cyber Infrastructure. It is highly efficient and allows you to run virtual machines (VMs) or databases with highly available Internet Small Computer System Interface (iSCSI) targets.
---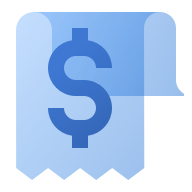 Three Licensing Models
PAYG/SPLA for cloud SPs
Storage commitment is combined with your overall service provider cloud commitment
Billing is based on the average storage used per month
Storage consumed by Acronis Cyber Backup Cloud is free for CSPs
No fee for "compute" consumption
Pricing includes maintenance and support
Subscription license
Purchase in a range of fixed-capacity units, which are combined for the total capacity required
Available in extendable one, three, and five-year terms
Scales from 10 TB to unlimited capacity
Includes maintenance and support
No fee for "compute" consumption
Perpetual license
Customers pay a one-time price that includes the first year of maintenance/support
Customers must purchase yearly maintenance to receive continuous updates
Scales from 10 TB to unlimited capacity
No fee for "compute" consumption
Features:
An easy, efficient and secure solution for edge workloads
Now storing over 200 PB of customer data and proven at Acronis' data centers worldwide for more than six years, Acronis Cyber Infrastructure's capabilities are optimally integrated with the Acronis Cyber Cloud product suite, increasing efficiency while reducing total cost of ownership (TCO) for users.
---
Software-Defined Compute
Experience enterprise-grade, high-performance virtualization technology with application-consistent snapshots for Windows and Linux VM volumes. High availability enables automatic restoration of workloads in case of node failure. Operations are seamless with key performance and storage policies, live migration, and easy resource scheduling.
Software-Defined Networking
Establish private software-defined networking for virtual machines (VMs) and define their storage policies. You'll enjoy full, virtual and private networking as well as virtual distributed-switching and routing with built-in firewall management, virtual routers and floating IP addresses. It comes with integrated DHCP and IP management and built-in DNS.
Software-Defined Storage
Get universal, cost-efficient, easy-to-use, and scalable software-defined storage that uses industry-standard hardware and combines block, file, and object storage workloads via one easy-to-use solution. Full support of RDMA/Fibre Channel, All Flash configurations and manageable data redundancy prevents data loss from any hardware failure.
Advanced management and monitoring
Manage systems with ease using built-in monitoring tools like: a pre-integrated Prometheus engine and pre-configured Grafana dashboards, which show service state, availability and performance, as well as network bandwidth, migration/replication backlog, memory, and CPU usage. Integration with third party systems is possible via 100% compatible OpenStack APIs.
This product is available as instant electronic delivery upon purchase.
Acronis Advantage Premier - Offers 24 x 7 support services available via phone, chat, and email. Acronis Advantage Premier customers receive priority support in the event of a business-critical system error (severity A), customers will receive the initial response within one hour. The first year of service is included with the Acronis line of corporate products.