Acronis Cyber Protect Cloud Backup Advanced for vCloud

Offer your tenants unmatched Cyber Protection they need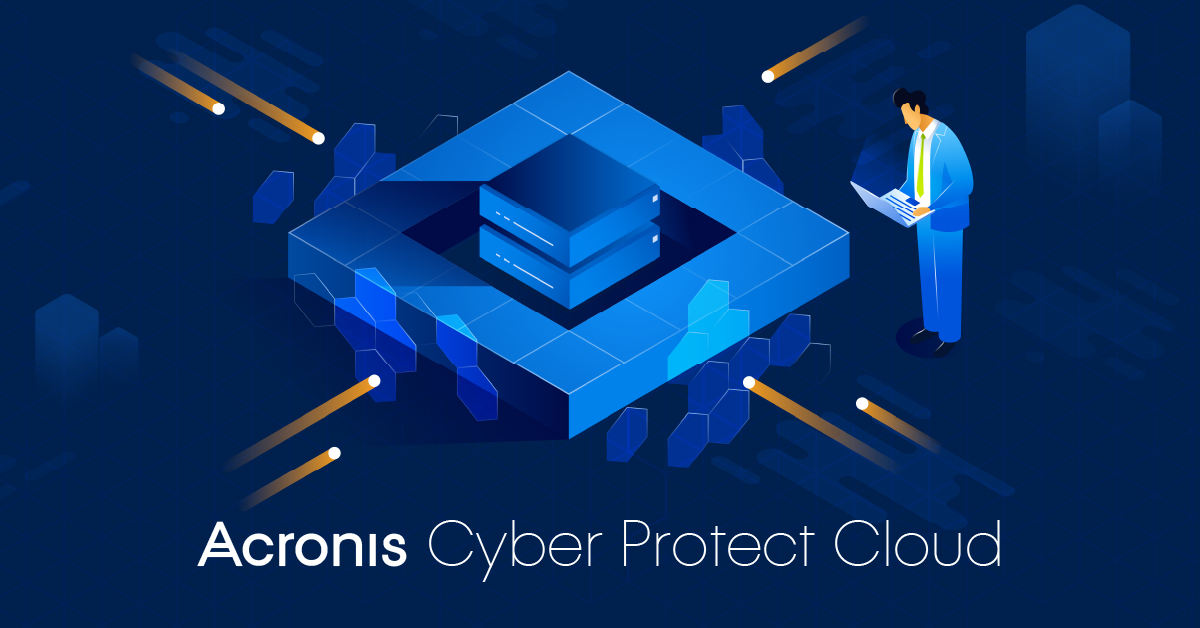 Acronis Backup Advanced for vCloud
#adv-backup-vcloud
Get a Quote!
Gain proactive cyber protection
Reduce cyber risk for clients and enable them with faster recoveries
Full integration with vCloud Director
A simple web interface requiring no client side deployment
Per-tenant reports allow flexible billing
Reports include: number of virtual machines with backup, total size of backed up virtual machines, and total backup storage consumed
Overview:
Prevent Client Downtime and Data Loss with Essential Cyber Protection
Acronis Cyber Protect Cloud is the only solution that natively integrates cybersecurity, data protection, and management to protect endpoints, systems, and data. This synergy eliminates complexity, so service providers can protect clients better while keeping costs down.
The World's Best Backup and Recovery
Full-image and file-level backup and recovery safeguard workloads on more than 20 platforms – with near-zero RPOs and RTOs
Enhanced with Essential Cyber Protection
Аdvanced AI-based behavioral detection engine stops malware, ransomware, and zeroday attacks on client endpoints and systems.
Protection Management Built for MPS
Enable thorough post-incident investigations and proper remediation, while keeping costs down by collecting digital evidence and storing it in a secure central repository.
---
Acronis Cyber Protect Cloud for vCloud: built for compatibility
Acronis Cyber Protect Cloud for vCloud is designed for public, private, and hybrid clouds built on VMware vCloud Director. It is installed and configured by a vCloud provider and protects tenants and enables them to perform backups and recoveries as an option within their vCloud Director user interface.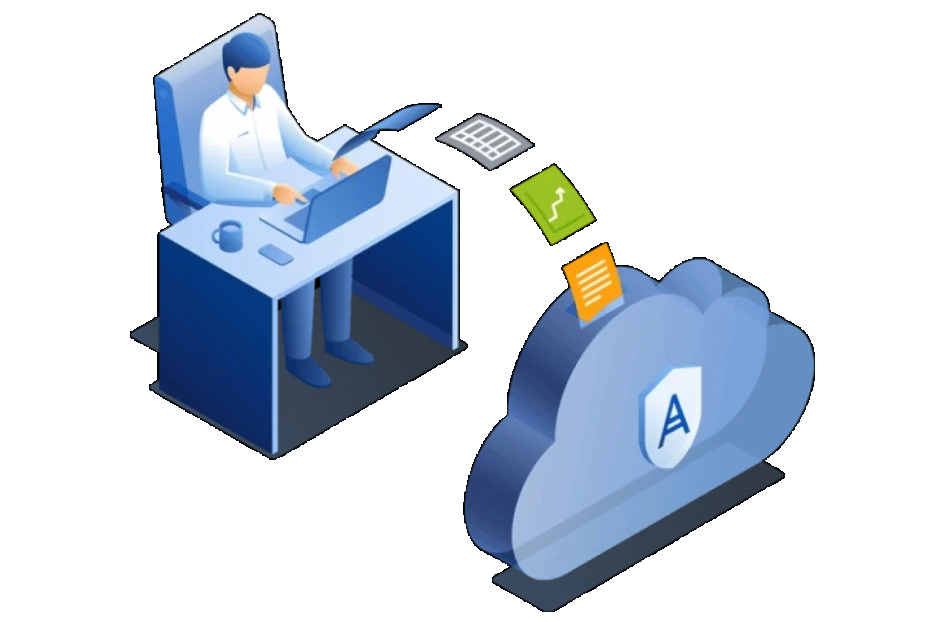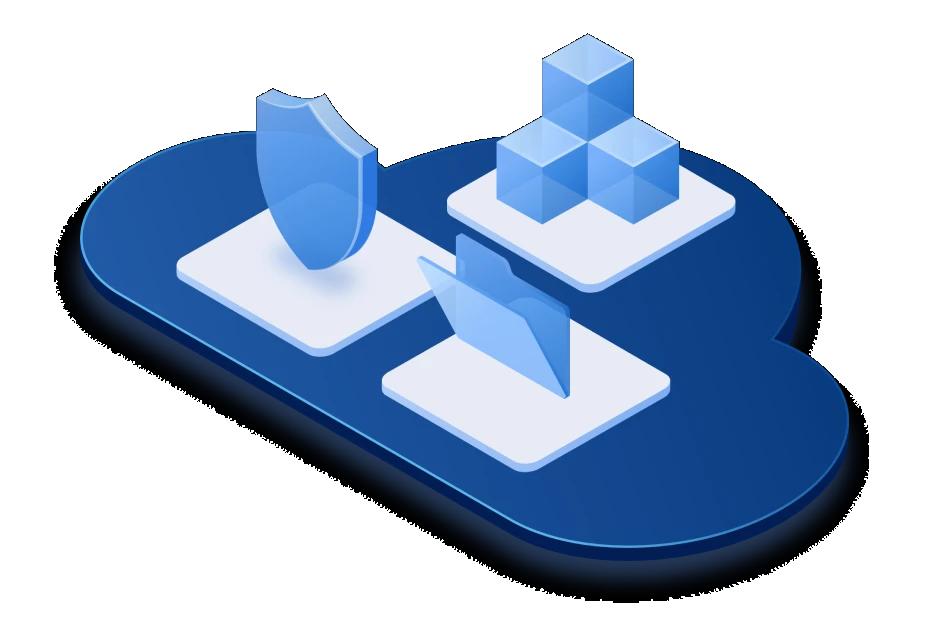 Cybersecurity and backup with integrated cyber protection
Acronis Cyber Protect Cloud is the only solution that natively integrates cybersecurity, data protection and endpoint protection management to protect all data, applications and systems.
Tenants can easily revert a virtual machine back to a known good state in minutes
Tenants gain access to the Acronis Cyber Protect Cloud console directly from their vCloud Director user interface, and perform self service backup and recoveries. Tenants will only see virtual machines and backups they own.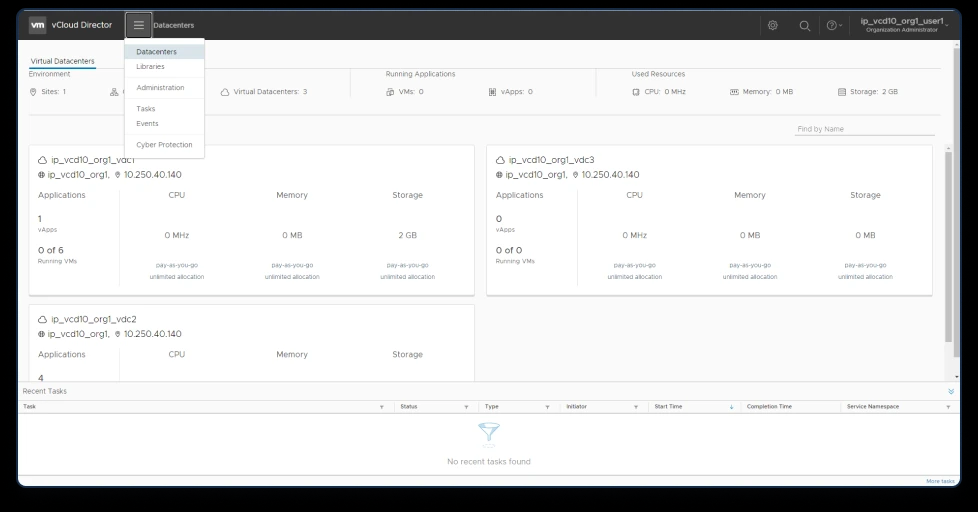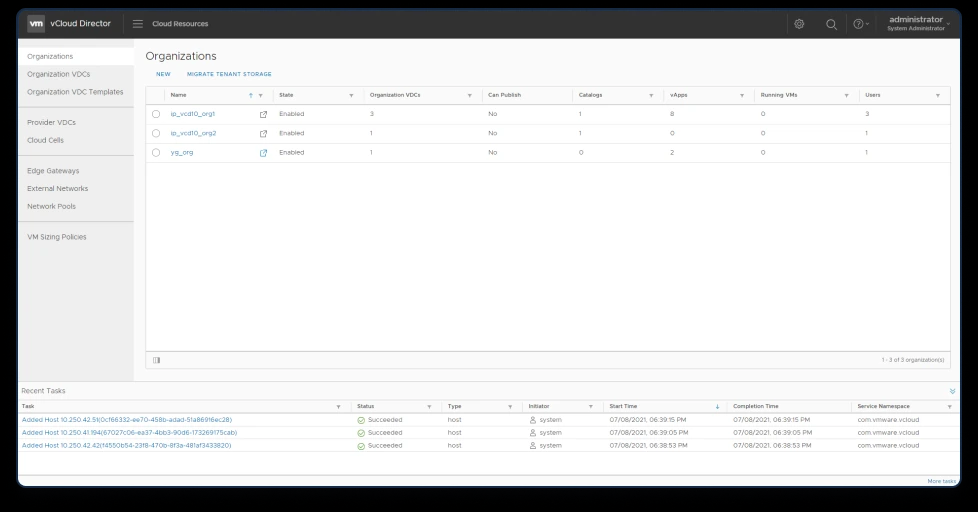 Tenant reporting and flexible billing
Per-tenant reports allow flexible billing to your clients. The reports include: number of backed up virtual machines, total size of backed up virtual machines, total RAM/CPU of backed up virtual machines, total backup size.
---
Offer tenants greater value and proactive cyber protection:
World's best backup and recovery
Increase revenue by leveraging specialized cyber security services
Easier upsells using a fully integrated cyber protection solution
Allow tenants to reduce their risk with 100% coverage of workloads
Unique capabilities not available from your client's current security vendors
Features:
Cloud Backup Advanced vCloud
Support a wider scope of workloads with continuous protection of data, validation of backed-up data, and visibility into the protection status of assets across your clients' IT infrastructure.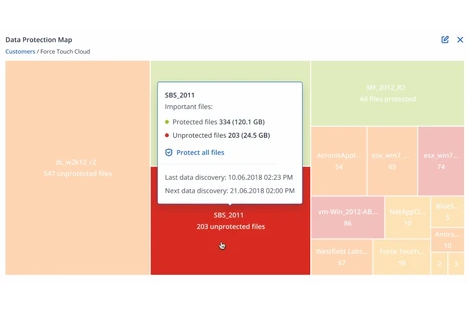 Data protection map and compliance reporting
Ensure that critical data is protected for compliance reporting with the data protection map. Use the automatic data classification to track the protection status of important files and alert admins if sensitive client data is not backed-up.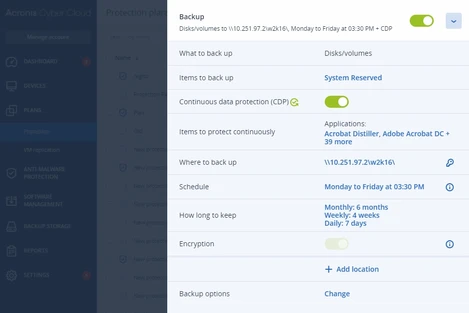 Continuous data protection
Ensure users don't lose the work that is in-progress by defining a list of critical apps that they frequently use. The Acronis agent monitors every change made in the listed applications and continuously backs them up between scheduled backups so no data is lost.
Full or granular recovery of MariaDB and MySQL databases
During the backup of the entire workload, Acronis collects metadata for each database running on it. You can browse databases and/or fully or granularly recover data and tables without recovering the entire workload.
Application cluster backup and restore
Ease IT administrative burden with built-in capabilities for easy back up and recovery of Microsoft Exchange, Microsoft SQL Server, and Oracle DBMS Real Application clusters.
SAP HANA backup
Strengthen your SAP HANA database protection with consistent, script-based, disk-level backups that simplify management and do not require any SAP HANA expertise.
Off-host data processing for backup operations
Reduce the load on your clients' workloads by moving backups replication, validation, retention and conversion into VM operations to another machine. These operations can be scheduled independently.